If you're not-so-young anymore and your roaming days are behind you, you'll find plenty of adventure online while you sort through your lifetime of work or concentrate on close to home photography projects.
Travel with me from the Comfort of your Armchair to My Favorite Photo Sites and New Exhibits
 Wildlife Photographers should enjoy the Site Below
I just saw an aerial panorama view of 8 million flamingos  about to take flight. There are both urban and nature panoramas on this wonderful site. Click on all panoramas
Click full screen and then a thumbnail on the right.   I like #5.   Wait for the panorama to load and then use your scroll button to zoom in and out and wait again.
My Close to Home Wildlife pictures from the Suburban Fringes

Jack Rabbits in adjacent lot to SAP Software Co.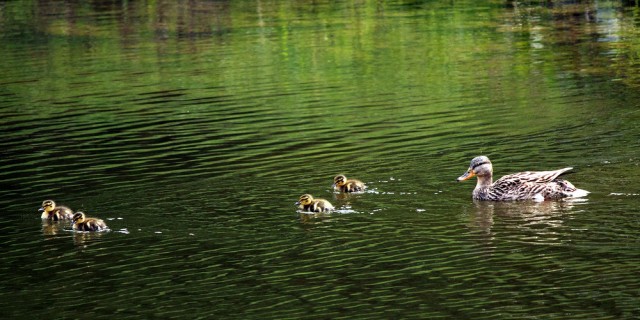 Ducklings with Mother at Alamo Creek, Dublin, California
Copyright© 2013, Marlene Hutchison