Chance and the Unplanned Retirement
Don't just sit around and fret if you left your retirement up to chance and are now forced to spend your final days close to home. If you can  find your way to a bus stop or still have your car keys, there are many photo subjects to explore near home. Even your house or room can make an interesting subject with a little imagination.    
Voyage Around My Room in 42 days 
is a delightful free e-book on Google Books by a mid-eighteenth century writer Xavier de Maistre who wrote it while confined to his room under house arrest for dueling. There he plotted the room's latitude and used  compass readings to give directions to various items in his richly described room.
Expect Hometown Photography in weeks to come–
I have lived in this suburban town of 46,000 for the past six years and have photographed what I think are the  highlights. You'll see the best of my 
Dublin, CA wildlife and park photos, plus 

my series on new house construction. 

Think about bread for the ducks and geese, but never the wild turkeys.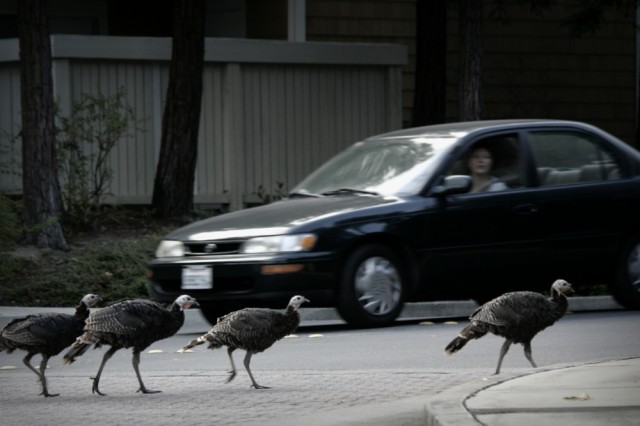 "Do you believe in the life to come? Hum: mine was always that." from the Samuel Beckett play Endgame (1958)

Copyright © 2013 Marlene Hutchison