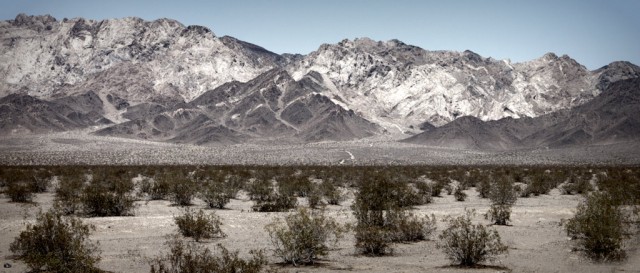 All of these pictures were taken while driving. The constantly changing light brings subtle color changes to the desert. I could watch the light change all day.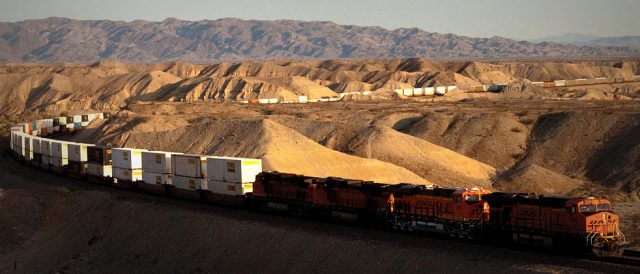 I awoke before dawn and captured the golden light on the  train just outside of Needles, CA, and close to the Colorado River.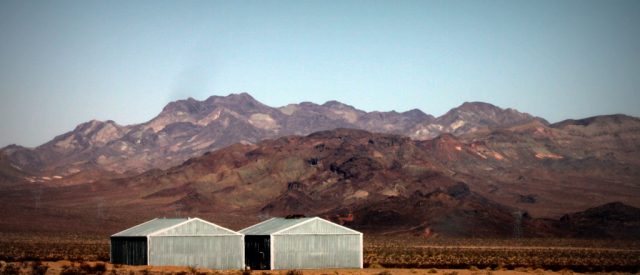 Two out-buildings intrude on the vast Mojave and remind me of a scant, but noticeable human presence.